Mid-Week Service at Calvary Mercer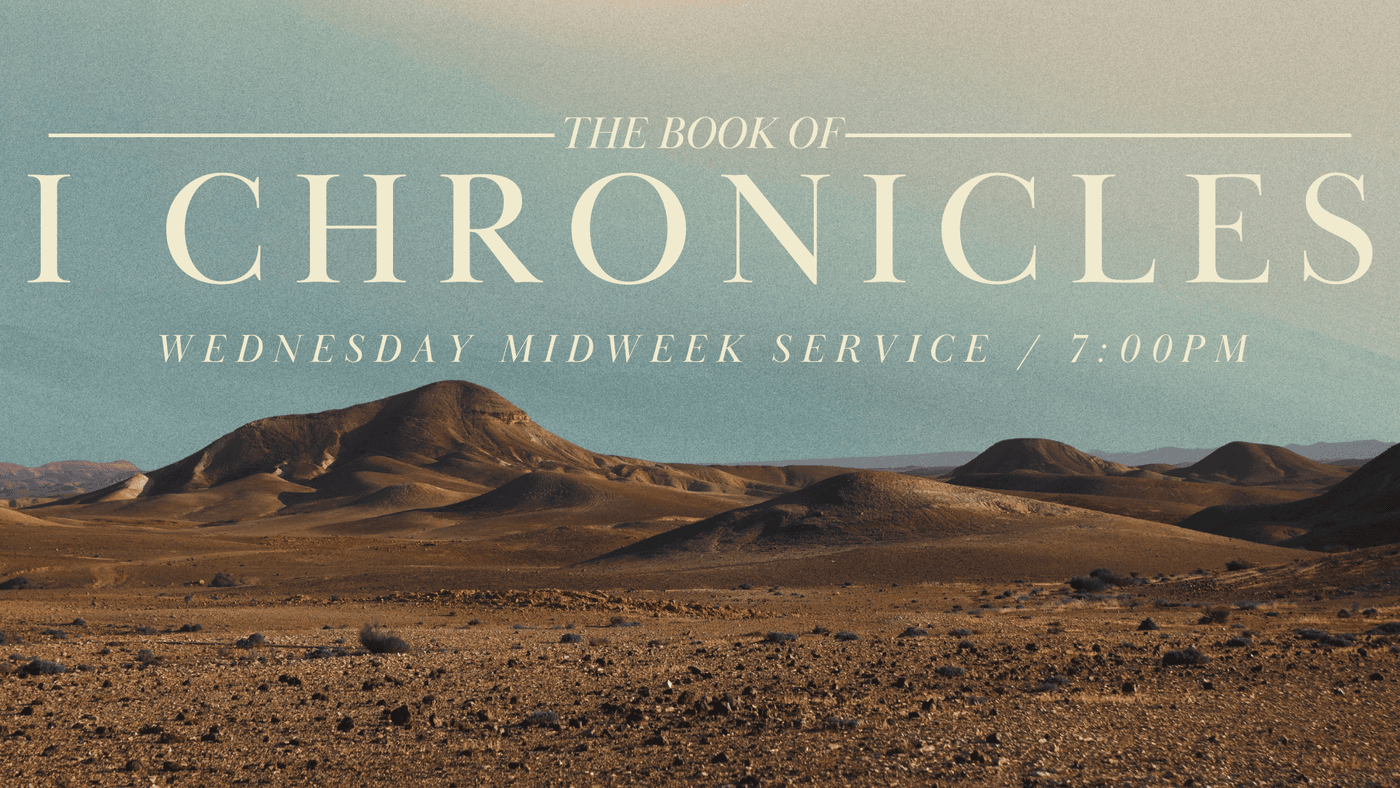 Maybe you have work on Sunday mornings or maybe you just are looking for another large group gathering where you can be encouraged in the Word of God and the fellowship of His Church. Whatever the reason, we would like to invite you to join us at the church building or via YouTube on Wednesday evenings as we continue verse by verse through the Scriptures.
We begin at 7:00 pm and are currently studying the book of 1 Chronicles.