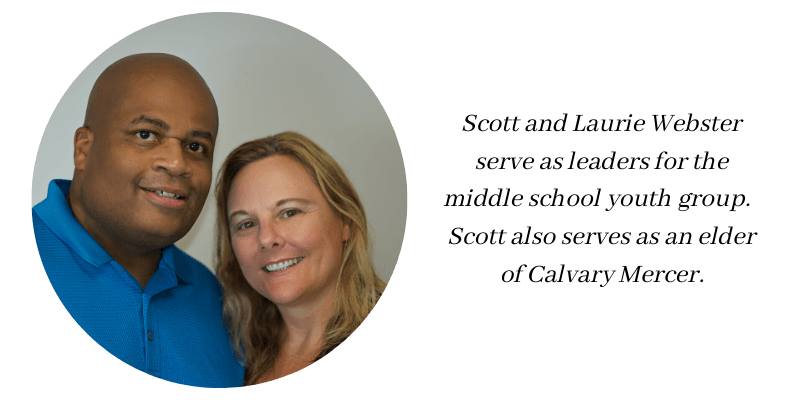 "Beloved, I am writing you no new commandment, but an old commandment that you had from the beginning. The old commandment is the word that you have heard. At the same time, it is a new commandment that I am writing to you, which is true in him and in you, because the darkness is passing away and the true light is already shining. Whoever says he is in the light and hates his brother is still in darkness. Whoever loves his brother abides in the light, and in him there is no cause for stumbling. But whoever hates his brother is in the darkness and walks in the darkness, and does not know where he is going, because the darkness has blinded his eyes."
I John 2:7-11
As I reflect on the dark and violent days that our country is experiencing, these words penned by John, as inspired by Holy Spirit, have been resonating more strongly than ever with me. Being both African-American and a Christian and seeing all that is happening in our country right now, most specifically the recent murders of George Floyd and Ahmaud Arbury, and the subsequent unrest and violence, I found myself once again at a familiar crossroad.
I thought about all of the pain I have experienced from hateful men and women based solely upon the color of my skin. I thought about how even the most well-meaning folks often look at me as something "different", asking me questions about my experiences and my opinions as a black man as though I am something other than a "normal" human being. I thought about how during my lifetime many of my fellow African-Americans were hosed down, beaten and attacked by dogs for protesting peacefully, being denied the right to vote, being denied entry into restaurants and good schools, having to use different water fountains and swimming pools than those considered as human, being forced to live in inner cities and poor towns because no one wanted us to ruin their neighborhood. I thought about how so many wrongly believe that the good advancements made over the last 50 years as a result of the civil rights movement should have erased all of the pain and damage inflicted to African-Americans over the previous 300+ prior years.
But as I thought on these things and anger began to stir within me, I was reminded of the commandment and words in 1 John and I cried out to my God to help me to continue to love even those that hate me. I thought about His great love for me and how He endured much greater suffering than any person, African-American or otherwise, has ever or will ever again need to endure. Jesus was hated without cause but, instead of responding with anger and violence, loved us unto His death. Jesus had absolutely no reason to love me, but still loved and gave His life for me. So, it is only right for me to die to any bitterness that I may have towards men and women that hate me because of my dark skin and show them the same love and mercy that Jesus showed to me.
I read the words "Whoever says he is in the light and hates his brother is still in darkness" and realize that those that do not love all of their fellow men do not have a real relationship with Jesus. This is a much more horrible existence than I will ever again experience as His child. As such, as I submit to God, I find myself filled with compassion for those that have committed these violent murders as well as those that are responding to these murders in a violent, riotous way. All of these people need what I have, what our church has -- a relationship with a loving, merciful Father. I think about the awesome community of believers that I am a part of and I know that we will all help each other through this dark time, but it is much more important that we help those caught up in darkness and riotous living that will eventually lead to their eternal separation from God.
So, I encourage my our family at CCMC to avoid empty debates about policemen, rioters, those on the left, those on the right, etc. These conversations will only cause us to stumble and cause divisions among us. Instead, let's follow the commandment and example of Jesus to love others with our whole hearts. Let's ask God to reveal even the smallest bit of prejudice and/or bitterness that we may have towards others and completely turn from that way of thinking -- it has no place in the body of Christ. This will allow us to set His loving example and obediently fulfill our great commission.
It is so good to know that, regardless of our background or skin color, that God loves us all equally. May God's love shine brightly through us all so, even in these darkest of times, many that are currently captive to this dark, riotous world, will recognize their need for a Savior, turn to Jesus and begin to experience the joys of abiding with us in God's true light.
In His Awesome Love,
Scott